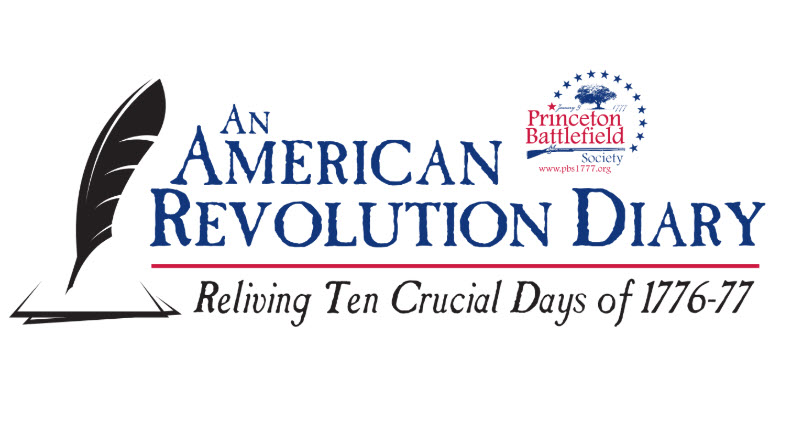 Day 9 – January 2, 1777: Battle of Assunpink Creek (Second Trenton)
In the early morning hours, General Charles Cornwallis marched from Princeton with about 8,000 British and Hessian troops, intending to crush Washington's ragtag army and the rebellion. Washington had positioned his forces on Mill Hill south of Assunpink Creek. Experienced Continental Army units led by Colonel Edward Hand of the 1st Pennsylvania Regiment, totaling about 1,000 men, fought a series of delaying actions in Maidenhead (Lawrenceville today) and the outskirts of Trenton from late morning until near dusk. Aided by muddy roads resulting from overnight rain and unusually warm temperatures, the rebel skirmishers slowed Cornwallis's march long enough to prevent a full-scale, coordinated assault in daylight against Washington's army. The latter comprised almost 7,000 men, but many of them were untested militia. The opposing armies at the creek engaged in a fierce artillery duel, and the Continental soldiers and militia beat back a series of probing attacks in the area of the stone bridge as darkness descended on the battlefield. Thinking he had Washington trapped against the Delaware, Cornwallis broke off his attack until morning.
This was the only engagement of the "Ten Crucial Days" in which Washington's army fought British and Hessian troops in the same action, was outnumbered by the enemy, and faced soldiers commanded by a British general. Colonel Hand's delaying action and the Battle of Assunpink Creek together made for the longest battle of the "Ten Crucial Days" and the one involving the largest number of soldiers. On this day, the Crown's forces suffered casualties that exceed American losses by more than three-to-one. As darkness settled in, Washington called a council of war. Recognizing their precarious position, he and his generals devised a daring plan to march north overnight and attack the British garrison in Princeton. ~ David Price, author of THE ROAD TO ASSUNPINK CREEK: Liberty's Desperate Hour and the Ten Crucial Days of the American Revolution. www.tinyurl.com/y2gu3bxn
As our guest historians and authors relive these special, critical days in securing our independence, we welcome your support of our efforts to inform, educate, and involve people in programs and services focused on the American Revolution, the ten crucial days of 1776-77, and the heritage of what happened at Princeton and afterwards.   
The Princeton Battlefield Society requests and welcomes your partnership.  Our History & Heritage Fund furthers our efforts to bring the American Revolution to life through new exhibits, displays, and informative materials.  Our goal is to turn the historic Thomas Clarke House into a first-class, living history museum and to expand an understanding and appreciation of our American history and the heritage of the ten crucial days.  Exploring our military victory is important; so is the human drama of British and American soldiers, civilians and slaves, women and children. They were all part of the ten crucial days. Our History & Heritage Fund will focus on the Battle of Princeton, but it will also tell human stories through exhibits, displays and informative materials.  We ask you to help us achieve our goal with a donation today.
We send our thanks - - and hope you enjoy our "American Revolution Diary."
Donation Form