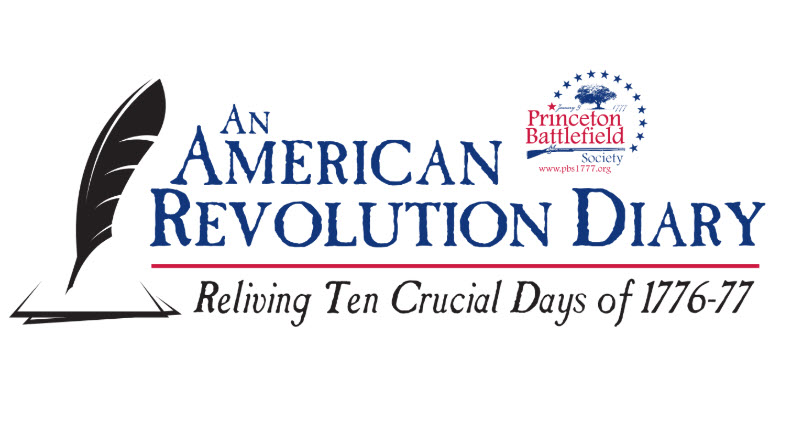 An American Revolution DiaryRead "An American Revolution Diary" and Follow the
Ten Crucial Days of 1776-77 with prominent Historians and Authors. 
Welcome to the Princeton Battlefield Society, the Officially Recognized Friends Organization of the Princeton Battlefield State Park. A 501(c)(3) non-profit organization, our mission is:
To acquire, protect, preserve, and restore the lands and cultural landscape related to the Battle of Princeton of 1777;
To enlarge and improve the Princeton Battlefield State Park;
To educate the public about the Battle of Princeton, the Ten Crucial Days, and the American Revolution.
What Happened Here?
On the morning of January 3, 1777, American soldiers beat the odds and defeated British Regulars. 

For the first time, The Battle of Princeton turned the tide of the American Revolution and inspired our young nation to keep fighting.

The Battle of Princeton was one of the most critical battles in our nation's history, and it is important for every generation to learn about its heritage and the sacrifices that made our country.

The Princeton Battlefield was named one of America's most endangered historical places in 2012 by the National Trust for Historic Preservation, and it continues to face challenges today.
​
The Battle of Princeton was the site where:
The 

Trenton and Princeton Campaigns

, which occurred between December 25, 1776 and January 3, 1777, reached their climax. These "Ten Crucial Days" were a remarkable series of engagements and maneuvers that turned the tide of the American fortunes of war and eventually resulted in our nation's independence from British rule.

 

Two of the leading soldiers of the revolution, 

Gen. Hugh Mercer

of Virginia and

Col. John Haslet

 of Delaware, were lost. 

Capt. William Shippin

 of Philadelphia became the first

 Marine 

killed on a battlefield.

The Thomas Clarke House, home of a Quaker family on whose farm the battle was fought, served as a field hospital for both British and Americans after the battle.
Sorry, we couldn't find any posts. Please try a different search.