Visiting The Princeton Battlefield
Be inspired as you stand on the battlefield and envision George Washington, Alexander Hamilton, and Hugh Mercer in the historic battle that determined the future of the United States.
Pay homage to fallen soldiers at the grave marker for unknown soldiers.
Learn about the Battle of Princeton and Colonial life at The Clarke House.
See the current Mercer Oak, a decendant of the original oak where General Hugh Mercer was laid after he was mortally wounded during the Battle of Princeton.
​Enjoy a picnic in the beautiful surrounding.
The Princeton Battlefield is a New Jersey State Park.
It is open year-round from sunrise to sunset and is free of charge. 
Battlefield Tours For tours about the Battle of Princeton you can contact the NJ State Park at 609-921-0074, or contact the Princeton Battlefield Society "Tours" page byclicking here. If you have more questions about the Battle of Princeton we invite you to send an email to  info@

null

theprincetonbattlefieldsociety.org, calling us directly at 609-389-5657.
Clarke House Museum Tour The Clarke House Museum is usually open Wednesday to Sunday from 10am to noon, and 1pm to 4pm. A NJ State Park Resource Specialist is available to explain the battle and the history of the Clarke House and its collection. The Park phone is 609-921-0074.  More information can be found at the New Jersey Department of Environmental Protection, click here.
School Groups For school tours, please contact The NJ State Park Resource Specialist at 609-921-0074,  or click on our Educator's page here, and let us know how we can help you.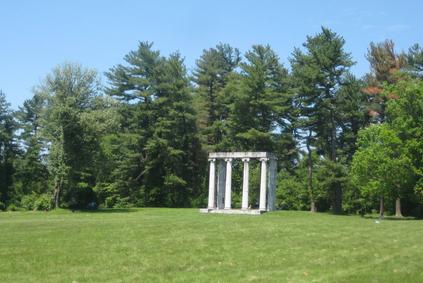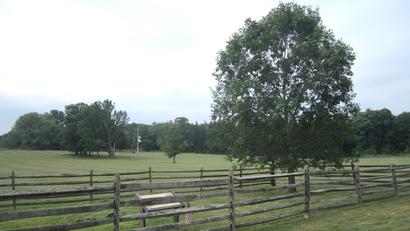 While you are visiting the Princeton Battlefield State Park... you should also visit all of historic sites in the Ten Crucial Days Historic District including the town of Princeton, the capital city of Trenton, Morven Museum and Gardens, the parks at Washington Crossing, the Old Barracks Museum,  The 1719 William Trent House, and much more.
For more information on the sites of the Ten Crucial Days Historic District,  click here.