It's here! Our PBS Scavenger Hunt, a first-hand tour of the Princeton Battlefield, is ready for you, your family and friends - - everyone. Go on the Hunt whenever you like. It's a great resource for students, teachers, reenactors, historians, and the general public.
Print out the Scavenger Hunt or use your phone to follow the guide.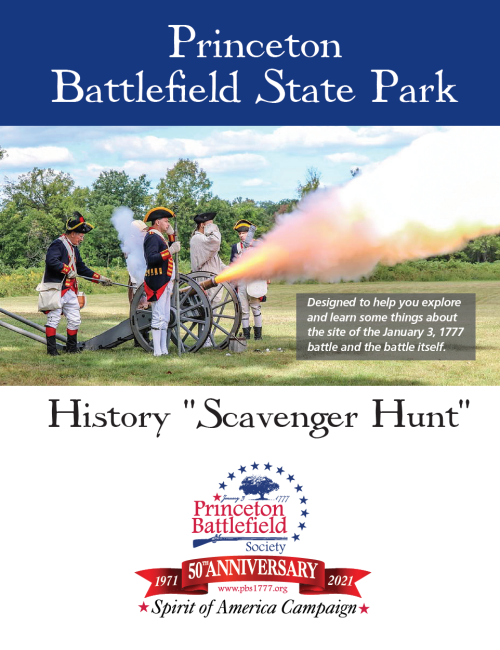 Click to download the color PDF (2,345KB)
Come on out to the Battlefield for your own Scavenger Hunt!
Good luck.
And don't forget, let us hear from you afterwards. Feedback is important to us. Let us know what you thought of the Hunt, your favorite part, did you or your kids learn something new?  Send us an email at events@pbs1777.org and let us know!
The History Scavenger Hunt was developed by Will Krakower, Historic Educator, Princeton Battlefield State Park.